Hi, I'm Diana, your Akros Leadership Expert.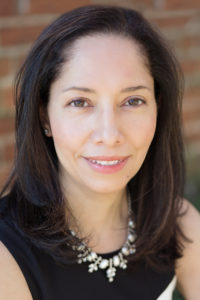 I am delighted You are here!
Helping others is what I love to do and developing people into exceptional leaders is my passion. I thrive on helping you become a leader that others follow because they want to, not because they have to. Unlike most business consultants, I believe the answer to advanced leadership lies in the leader's ability and willingness to make a difference in the lives of others, while not being driven by recognition or power. This is the most essential trait of an advanced leader.
Leadership is not just a workplace event. It is the way you choose to live and do your life. Every day, every moment, with every person. I strongly believe that how we lead is a reflection of who we are and, in order to advance our leadership to the next level, we must start by elevating who we are at our core.
In today's global market, understanding cultural differences is of prime importance. In order to communicate effectively, you have to be aware of and understand subtle differences.
• Do you sometimes find it difficult to motivate others to follow your vision?
• Do you want to powerfully enhance your ability to develop leadership in others?
• Do you want to learn to lead with patience and compassion?
• Would you like to reach your full potential as an effective leader?
• Are groups in your organization underperforming due to cultural differences or opposing views?
• Does lack of cultural competence in your organization lead to dissention among work groups?
• Do you want to learn how to work more effectively in cross-cultural situations?
If you answered "yes" to any of these questions then I can help you.
My 20 plus years of combined experience as a manager, therapist, coach and consultant have forged in me a unique approach to leadership development. I have worked with for profit companies, ranging from Fortune 500 financial firms to government contractors, as well as non-profit organizations, including schools, health care centers and juvenile detention centers.
I earned a Bachelor's degree in Psychology with a specialization in Criminology from Rutgers University, followed by a Masters degree in Educational Psychology with a concentration in Clinical Psychology for Spanish/English Bilinguals from Montclair State University. I have also completed three years of doctoral level coursework in Organizational Psychology at the Rutgers University Graduate School of Applied and Professional Psychology, including Judgment and Decision Making in Organizations; Theory and Practice of Adult Learning and Training; Experiential Group Dynamics; Group Relations and Organizational Diagnosis; Group Psychology of Organizations; Interviewing and Observation in Organizations; Community Psychology; and a specialization in Sports Psychology. I am also a graduate of Anthony Robbins Business Mastery and Anthony Robbins Mastery University. I am currently a Robbins-Madanes certification student in Strategic Intervention Coaching through the Robbins-Madanes Training Center. I am bilingual and bicultural.
I founded Akros Leadership International®, LLC to help leaders and organizations transition from the traditional controlling, reactive, impersonal, and inflexible management style to one which is centered on relationships, creating value and collaboration while encouraging emotional connections, compassion, and empathy.
I was born in Colombia, South America and immigrated to the U.S. with my parents when I was only 9 years old. I grew up in a diverse city in New Jersey. As a child, assimilating and acculturating were less challenging for me than some of my other family members and I watched them struggle to find a place in what was now their new home.
"My personal experience with the assimilation and acculturation processes ignited in me a passion for helping others assimilate and acculturate successfully in the United States."
My experiences working with a plethora of age groups and diverse populations, coupled with my extensive education, have given me a global worldview and a strong understanding of different cultures, as well as a deep comprehension of human behavior.
I am married to my best friend and biggest cheerleader and together we are raising our 3 awesome adoptive children. I am bilingual, bicultural, an explorer of the world, a lover of self-development, music, yoga, and nature.